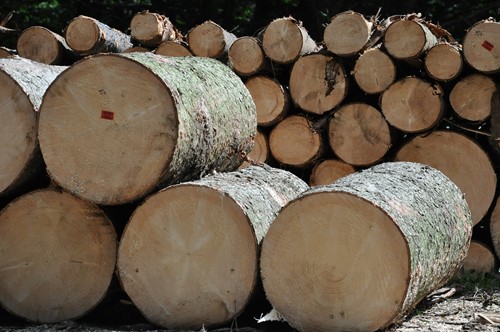 Arts and crafts with wood slices are the perfect thing to add a natural element to your home decor. There are countless crafting projects you can accomplish with wood slices and most of them require only a few materials. If you're wanting to try this hot crafting trend yourself, we've put together some ideas to inspire you.
Where to Find Wood Slices?
Luckily, you don't have to chop your own wood in order to get crafting materials. You can buy wood slices in various sizes at any major craft or hobby store. You can find them in a variety of different wood types including balsa, pine, birch, aspen and more. The type of wood will determine the coloring and the size, so keep that in mind when shopping for your perfect materials.
Wood Slice DIY Projects
Coasters - For smaller wood slices about 3 to 5 inches in diameter, coasters are a simple and fun craft you can make for yourself or as gifts. The key is to treat the wood with a protective finish to protect it from moisture as well as prevent it from drying out and cracking. You can also paint or draw on them with your own custom designs. Try stencils and spray paint or even a coat of shiny lacquer to make them your own.
Plant Hangers - Macrame plant hangers are all the rage and one overlapping trend includes wood slices. By drilling holes in the edges of a larger wood slice (at least 6 inches in diameter) you can feed rope or macrame through and secure with knots. Then, hang on a hook and enjoy a perfect hanger for your potted plants. Keeping the wood unfinished creates a boho vibe while painting them bright colors can coordinate them with any type of decor. Keep in mind the size and weight of the plant when crafting your hangers and you'll have an excellent upgrade to your indoor jungle in no time.
Clocks - While crafting your own clock might seem intimidating, there are plenty of clock making kits on the market with easy-to-follow instructions. All you need is something to attach the mechanism and hands to, and what could be better than a rustic, unfinished wood slice? One of the great things about building your own clocks is that they don't require numbers or perfect symmetry to work. As long as you carefully measure the center of your clock face to place the mechanisms, you can enjoy a unique timepiece for any room of the home.
End Tables - For those who want to work with larger pieces of wood, try building an end table. Wood slices of larger thickness and diameter can get more expensive, but you can keep the cost down if you buy raw wood and finish it yourself. You can use wood stains or any variety of paint you wish. To make a table, you'll just need to find the base or legs. For a fun and simple mid-century modern style table, try adding black hair pin legs. Another option is to attach the wood surface to the bottom of an upturned wire basket.
The crafting possibilities with the perfect wood slice are endless. With the wide range of sizes and wood variety available, you're sure to find the right one for your crafting needs.